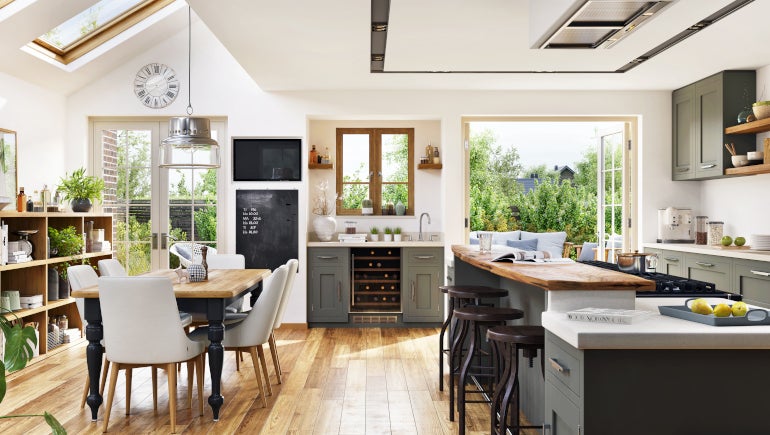 The real estate boards and associations in the province, together with the Real Estate Council of BC, recently removed the recommendation that REALTORS® not hold open houses. This recommendation had been in place since mid-March.
The decision to hold or not hold an open house remains one for home sellers to make with their Realtors.
This change to permit open houses came with 
new safety guidelines
 that were approved by WorkSafeBC. If you plan to attend an open house soon, you'll notice that Realtors are implementing a variety of safety measures to comply with today's public health protocols.

With that in mind, here are seven things you can expect at open houses during today's period of physical distancing:


1. You'll need to sign in
The attending Realtor will ask you to sign in when you arrive at an open house. This is required for contact tracing. If you get sick later, it's important to see who you came in contact with so they can be tested and potentially isolated.



2. You'll need to wear a mask
Using a mask is an effective way of preventing the spread of COVID-19. Realtors will likely ask you to wear a mask when entering an open house to help protect you and other house hunters.


3. Follow direction and keep your distance
To help you keep physical distance, Realtors will remind you to keep at least two meters (six feet) distance from other parties at all times. In areas of the home where this becomes difficult, like hallways or staircases, the Realtor may create one-way paths. Follow their directions to keep everyone safe.



4. Look, don't touch
Remember that an open house may still be someone's home. Please refrain from touching any surfaces or using the bathroom. The Realtor will turn on all lights and keep all doorways open to help make this easier. If you would like to look at something closer, talk to the attending Realtor.


5. Wash your hands
Washing your hands helps prevent spreading the virus. The Realtor will set up a handwashing station at the entrance of the home.


6. Keep everything clean
Cleaning all surfaces is a key part of the provincial health protocols in place to fight COVID-19. If you're looking to hold an open house, work with your Realtor to come up with an enhanced cleaning plan to keep your home clean and sanitary.


7. Pre-screen the home
Before choosing to attend a physical open house, do online research on the home to ensure that it is a good fit for you. Review the listings on Realtylink.org, walk or drive through the neighborhood to make sure that it's located somewhere you'd like to live.

New technology, like live streaming, virtual tours, 3D cameras, and "dollhouse" digital layout programs can effectively show you what the inside of the home is like without having to enter it.

Ultimately, the best thing to do is to talk to your Realtor. They're experts when it comes to all things real estate and will be able to help guide you to make the right decisions to meet your housing needs.





Source : REBGV