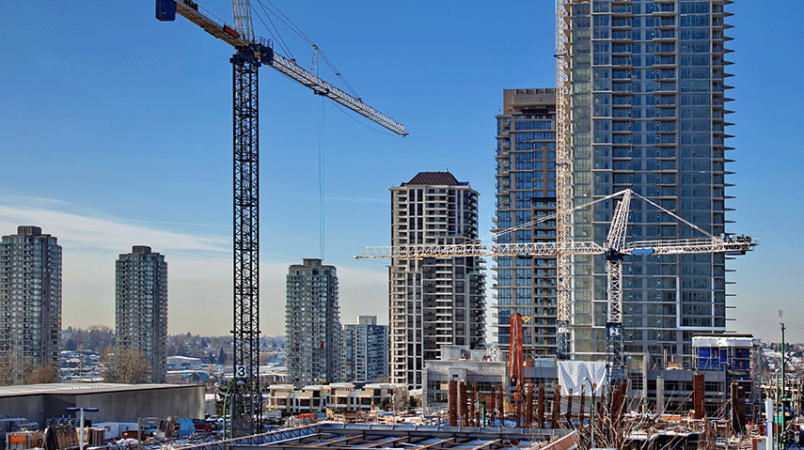 Whether you're looking for an investment property or a place to call home, one of the options to consider are pre-sale homes in Vancouver.
There are many benefits to buying Vancouver presale homes. In our competitive market, home buyers are often finding themselves in a bidding war, only to be disappointed when they've lost out to another offer.
Buying a presale gives you the peace of mind of purchasing at a set price. Compared to an existing property, purchasing a home before it's built gives you a variety of options to consider. From floor plans to appliance upgrades to outdoor space, the ability to pick and choose is completely unique to these types of properties.
If you're considering buying a pre-sale home in Vancouver, here are a few tips to get started:
1. Research
Much like buying an existing property, the same rules still apply. What neighborhood do you want to live in? Does it need to be close to transit? How many bedrooms do you want?
These are all important factors to consider, as the proximity and square footage will determine how long (and how happy) you are.
If you're looking to purchase for an investment property, you'll need to consider what kind of tenant you'll be targeting. For students, ample transit to their post-secondary school could be a selling factor. For young families, a two-bedroom home would be ideal. Make a list of what your 'must haves' and 'deal breakers' are before you start your search.
2. Time
When it comes to buying a pre-sale, you don't want to be rushed for time or on a deadline. Make sure you ask when the projected completion date will be, and check-in throughout the duration for progress updates. That way you're not stuck on a long lease or paying two mortgages when your new home is ready to move in.
3. Financing
One of the benefits of a pre-construction is that you can pay a deposit in the beginning, followed by the balance when you move in. That way you have time to save for extra costs while it's being built.
However, you'll want to consider all of the fees, including closing costs, before you start signing the dotted line. It's also important to work with a qualified mortgage advisor and be pre-approved for your mortgage. This way you know what budget you're working with before you start looking.
What You Need to Know
Disclosure:
The developer is required to disclose the anticipated start and completion dates of the project. This is more for convenience to the buyer than actuality. With unknown variables that could delay a project, the sales agreement typically allows the developer three 30-day extensions. If a project is delayed, the buyer will receive a letter well in advance making them aware of the delay and the new anticipated completion date.
Amendments:
The developer is obligated to keep you up to date on amendments to estimated dates and material facts. This is important because building a new development is a long and complex process, often with many changes.
Rescission:
Buyers have a seven-day right of rescission from the day the disclosure statement is received from the developer. This gives you time to read over the documentation, and provides a cooling-off period. It is always best to get legal advice during this stage. You can choose to rescind your contract and receive your initial deposit back.
Down payments:
Typically, buyers are required to place a 20 percent deposit which becomes part of the mortgage down payment. Some developers may take more or less of a deposit dependant on the situation of the project. Construction financiers will require a minimum, and the duration of the completion date will be determining factors. The initial deposit can be low as $5000 to $20,000 when writing the contract.
How to Mitigate Potential Risks

It's important to buy from a reputable builder when purchasing a presale unit. You need to be confident in the quality of the home you are buying, and also be confident that it will be built to quality standards in a timely manner. It is a good idea to check out previously built developments and talk to owners too.

It is also important for the buyer to understand that a presale is not the purchase, but a contractual agreement to purchase when the product is ready for sale. Find out how much of a mortgage you can afford. Be realistic. You will need to ensure you have the full down payment and be in a position to take on the financial obligations of a mortgage when the project reaches completion.

There is no cost difference between buying from a developer or through a real estate agent. No fees are being saved. Working with an agent who is connected to the industry may help in securing your desired unit in what is a very competitive market with developers selling record numbers of units in record days.

Buyers should closely review what they intend to purchase. Consult a lawyer familiar with REDMA on the presale agreement and review the following items: size of a unit; finishing details and appliances; parking and storage lockers; date of delivery; any penalties or additional costs for changes in the property and delay or delivery clauses. Also, make sure you are clear on what is included, and what items are optional or shown only for display purposes.

A presale purchase is an ideal way to secure a new home or investment in the location with the services you want. When looking to buy a presale condo, buy only from reputable builders, and always consult with your real estate agent, mortgage broker, and lawyer.